Small Groups

Small groups at Trinity are a place where people have the opportunity to pursue authentic community and spiritual growth. When you join a group, you will spend time socializing, learning, and praying together. We offer a variety of groups that meet at different times throughout the week. To learn more, watch this video and then click the button below.
Sunday Morning Groups

If you are looking for a way to take the next step in knowing more people at Trinity, perhaps joining a Sunday morning group is right for you. Our Sunday morning groups are open for anyone to jump in and join others in a selected topical study each week.
Current Sunday Morning Group Offerings
8:15am | Senior Adults: This group for adults age 50 and over meets in Room 110 before the first service.
9:30am | Open Door: This multigenerational group meets in the Library (next to the Worship Center) during the first service.
11:00am | Women to Women: This women's group is led by Susie Sartarelli and meets in Room 110 during the second service.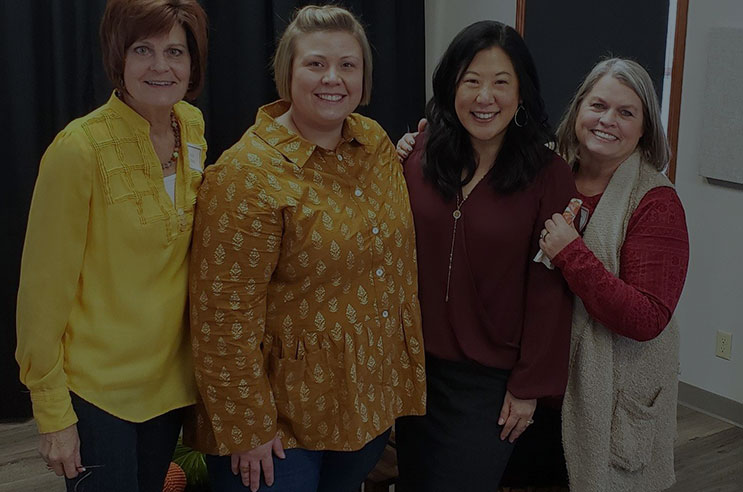 Women's Discipleship

Discipleship groups are the cornerstone of women's ministry here at Trinity. These groups open each fall and offer women the chance to study the Bible on a deeper level. Each group of 8–9 ladies meets for two hours during the week from September through May. 
MUMS Ministry

MUMS (Mentoring Upon Mothers Spiritually) is open to all moms of kids from conception to elementary age. Their monthly meetings happen from 6:30–8:30pm on the second Tuesday of each month from September through May. 
Women's Gatherings

Trinity offers Women's Gatherings at various points throughout the year. These mornings are filled with discussion and growth as women come together to learn and invest in relationships with one another.
Women to Women

This Sunday morning group is led by Susie Sartarelli and covers a wide variety of in-depth topics designed to challenge and grow your faith. 
Man Up! Men's Group

On Thursday mornings from 6:30–8:00am beginning September 14, join Pastor Paul and a whole slew of other Trinity men of all ages. We meet to build each other up and challenge each other to "man up" at home, at work, and in our private and public lives. We believe that Christ calls us to this and is our role model for healthy and godly manhood.
Each week, we share breakfast together, listen to a brief biblical charge from Pastor Paul, then break into small groups to discuss, encourage, and pray for each other.
When you come on Thursday morning, you will meet men who love Christ, are experiencing the same things you are these days, and want to help you man up as a husband, father, and Christian. Sign up here and we will save a plate and place for you.
Senior Adult Life Group
This group for seniors (primarily 50 and up) meets on Sunday morning at 8:15am.
Lunch & Learn

The Lunch & Learn program is designed as a monthly connection point during September through May. The program includes a hot or cold lunch at a modest donation, prayer, pastoral teaching, fellowship & fun, worship through song and community outreach. Our Lunch & Learn programs generally meet the second Wednesday of each month from 11:00am–1:00pm.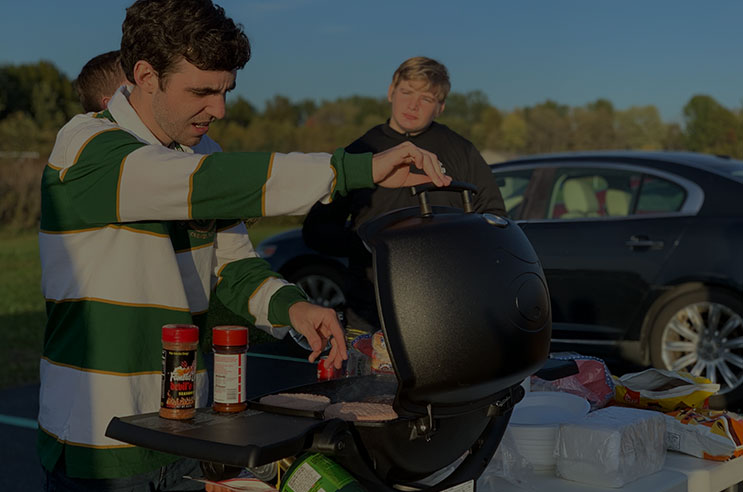 Trinity's College & Career (young adult) ministry meets on alternating Sunday evenings. Our mission is to develop a community of college students and young professionals who actively seek Jesus Christ in their lives, are transformed by the Gospel, and bless the city in all they do.