Everyone at Trinity is a minister of the Gospel; these are just the ones called to work here.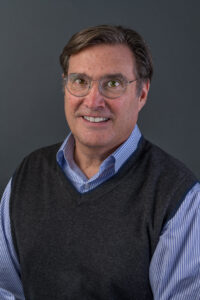 Paul serves as our Lead Pastor who sets the direction and tone of Trinity as its primary biblical teacher. He strives to relate the Scriptures to our lives and today's world on Sunday mornings and throughout the week as part of his ongoing video series on YouTube, Take 5. Paul has been a part of Trinity since 2015. Before that, he completed undergrad work at Kent State, graduate and seminary studies at Dallas Theological Seminary, and post-graduate classes at Duquesne University. Paul's mission in Lake County is to bring healing and peace to broken lives and families through Christ and to raise Trinity up into a people who are willing to be models and agents of that healing and peace.
Here's something you might be surprised to learn about Pastor Paul: His family in Italy owns a large vineyard and produces Sartarelli Wine—not just for Europe but for the United States as well!
Ty and his wife, Jillianne, met during their undergraduate years at Cedarville University before Ty continued his seminary work at Southwestern Baptist Theological Seminary. He has been on staff at Trinity since 2015 and oversees the Next Gen ministry team as well as all group ministries. His aim at Trinity is to see people's lives reoriented around Jesus in such a way that it transforms themselves, their families, and their community.
Ty and Jillianne have two daughters in college at Kent State University. He has recently taken up an interest in visiting National Parks, so next time you stop in his office, check out his poster that shows which parks he has already been to (there's still a lot to go!). You can see his outdoor photography on his Instagram profile, @tywaardenburg.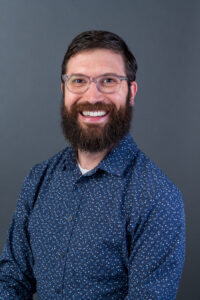 David received his Bachelor of Music degree from Cedarville University and then continued on to earn his Master of Music from Cleveland State. He is currently studying at the seminary level at Southern Baptist Theological Seminary. As part of Trinity's staff since 2006, David is responsible for planning services at Trinity on Sunday mornings as well as special services throughout the year. He leads the worship and technology teams as well as the choir and is in charge of all musical technology, IT, and media tech. David's vision for Trinity is to see it become an even greater worshipping community that takes worship into Lake County in the form of loving our neighbors and helping them learn to worship the living God.
David is married to Sarah and they have two boys, Noah and Josiah. Prior to his ministry work, David spent a number of years working as a mascot for various sports organizations (any guesses as to which?!). You can find David on Facebook at @daviderlandson.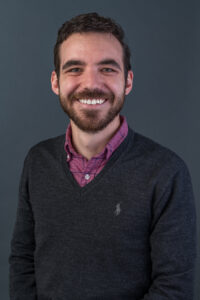 Ian joined the Trinity staff in 2018 as our Next Gen Director responsible for leading middle school, high school, and young adult ministries. He works alongside the Kids Ministry team to develop disciples from diapers to diplomas. Ian is currently working toward his B.A. in Biblical and Theological Studies from Regent University. His desire for Trinity is to see the church empowered by the gospel and equipped to have the courage, boldness, and humility to bless the city and honor God.
A veteran of the U.S. Navy and former Aviation Electrician, Ian and his wife, Brooke, have two young children, Anneliese and Edmund. Find Ian on Twitter at @RealNeale or on Twitch as FastGuppy.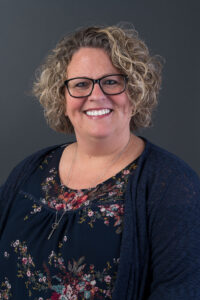 DIRECTOR OF CHILDREN'S MINISTRY
Kristen stepped into the role of Children's Ministry Director in 2022 after 25 years' worth of experience in the education field. She earned her Bachelor's degree in Elementary Education from Edinboro University and her Master's in Education from Walden University. Her responsibilities at Trinity include developing and carrying out the vision of serving and equipping Trinity families and children to live out the peace of Christ in their homes and communities. Kristen would love to see families in Lake County and Trinity have real relationships with Christ and have that become the norm in our community.  She hopes that Trinity families will become great servants of Lake County so that everyone knows they are disciples of Jesus.
Kristen and her husband of 25 years, Joel, have two grown children, Mackenzie and Grayson. In her spare time, you can find her curled up with a book or practicing her swing at the local golf course.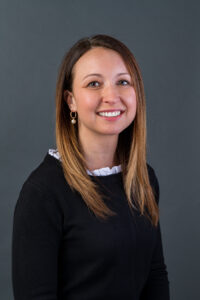 COMMUNICATIONS COORDINATOR
Kathy has been attending Trinity since she was 13 years old and even met her husband, Doug, when they were both still teenagers in youth group here. She graduated from The Ohio State University (O-H!) with her B.A. before continuing graduate work at The University of Birmingham in the United Kingdom. Kathy oversees all communication outlets at Trinity, including print, digital, and social media, and manages some of the church's major events throughout the year, including the annual Heart + Home 5K and 1-Mile Fun Run to benefit Hannah's Home. She wants to see God work through the people of Trinity in the small things that become the big ones—helping a neighbor, serving those in need, inviting a friend—all of which point to Christ through tangible means.
Kathy and Doug have two boys, Andrew and Jem, and the cutest dog in the world, a Havanese puppy named Sam. She's a diehard Cleveland baseball fan and firmly believes that next year is our year (right?!). You can follow her running journey on Instagram at @thatmamaruns.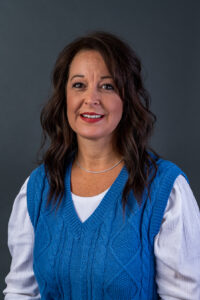 Annie has been a part of the Trinity staff since 2008. She is responsible for assisting the Next Gen Director and Senior Associate Pastor in the care and coordination of kids and student ministries. She desires to see God grow his people in true humility, gentleness, and love for others and for Trinity to be the hands and feet of Jesus as we love and bless the people of Lake County.
Annie has been married for more than 30 years to Greg and they are proud parents to Kyle and Allison (and now proud parents-in-law to Curtis, too!). She loves being outdoors and hiking, kayaking, snowboarding, or relaxing at the beach.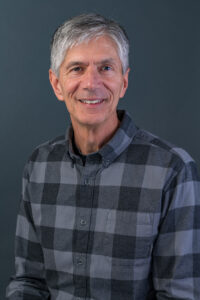 Dominick received his B.S. in Accounting from Lake Erie College and has been on staff at Trinity since 2018. He is involved with handling all church finances at the direction of the Trustee board. His vision for Trinity is that we would be and be known as people who care for each other and their community regardless of their beliefs or status and that this would draw people not only to us but to Christ.
Dominick and his wife, Marge, are champion walkers and distance runners who both won the 2013 Parkersburg Half Marathon Race Walk titles (Dominick in 2:13, Marge in 2:28). Basically, Dominick can walk a half marathon faster than most people can run one!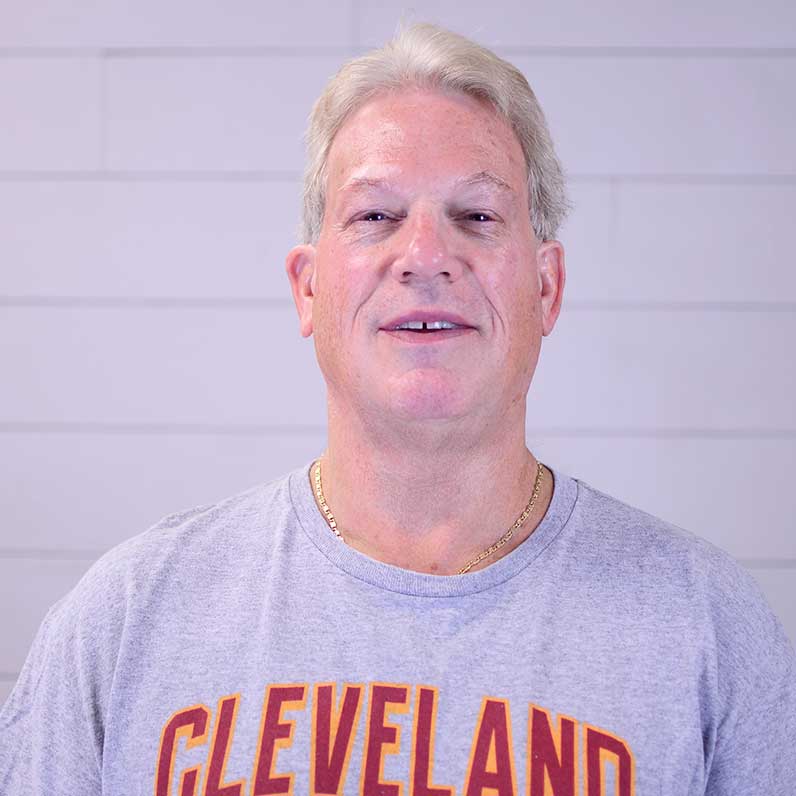 Jeff is an avid sports fan and especially likes the Indians and traveling to games on the road. In his spare time, he enjoys spending time with his family, travel, and trying new restaurants. O-H-I-O!