These amazing people have been given roles in leadership to help guide, direct, and serve our church family.
Elders 
Elders work with the Lead Pastor and ministry staff to oversee the church and form vision for the future.
Our Elder Board: Randy Verdi, Glen Richardson, Jeff Jordan, Pastor Paul Sartarelli, Matt Ozinga, and Jeff Wilson (Chairman). Not pictured: Tom Kirk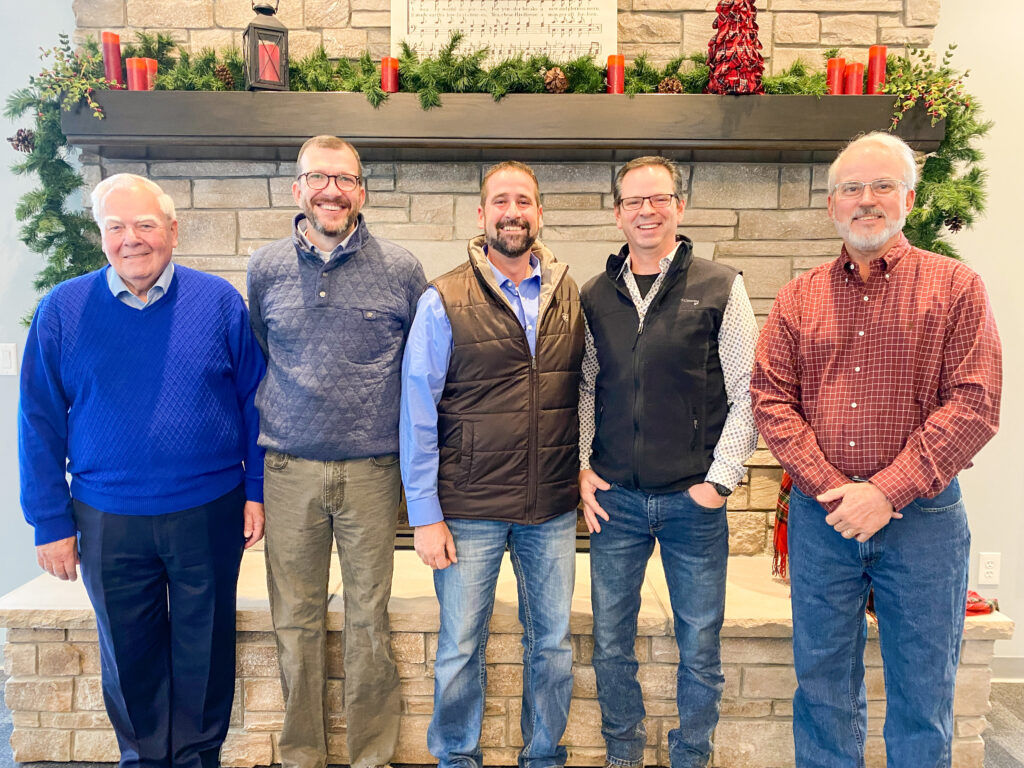 Trustees
Trustees also partner with the Elders, but primarily oversee the finances and facility needs of the church.
Our Board of Trustees: Bob Boyd, Scott Gardner, Matt Robinson, Greg Holt, and Ray Banary. Not pictured: Tom Adamo (Chairman), Steve Belliveau, and Matt Callahan

Diaconate (Deacons & Deaconesses)
The Diaconate serves the body in many ways, including: communion, communion to shut-ins,  acts of service, handling benevolence requests, and more.

Our 2021-22 Diaconate:  Ron Baker, Steve Chaplin, Jan Elwell, Mike Grubba, Doug Jeunnette, Karen Jordan, Mike Platt, Georgann Richardson, Tim Rosiek, Diane Steele, Steve Strausbaugh, Doug Wetzel (Chairman), Mary Beth White, and Michael White.